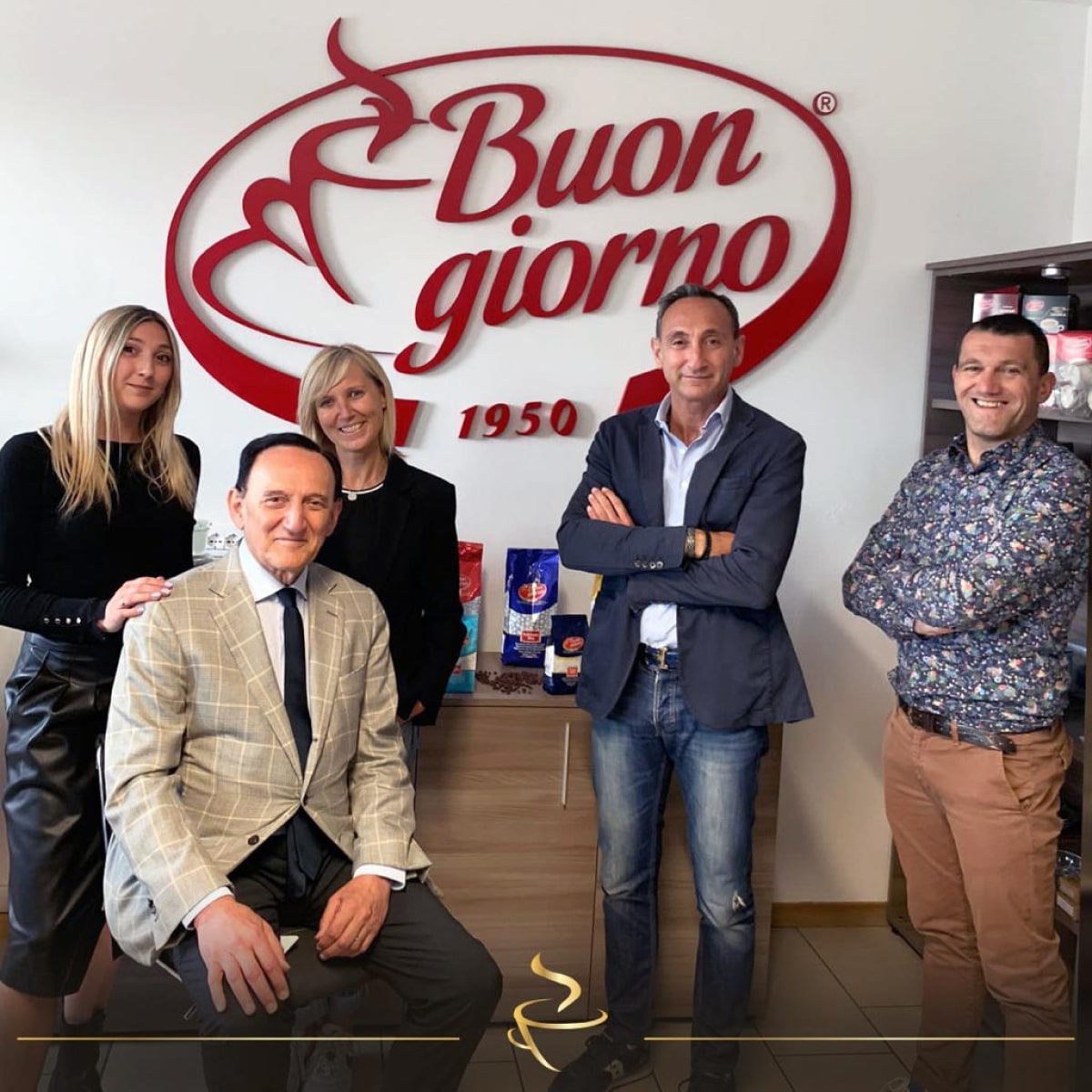 OUR HISTORY
We wanted to take up an old family tradition, which has been roasting coffee since 1950, and launch the Buongiorno brand coffee on the market.
We select the raw material respecting high quality standards and guaranteeing competitive prices.
We have created a wide range of products such as coffee beans, ground coffee, filter coffee, different types of capsules and pods, solubles such as ginseng and barley and complementary products such as tea, infusions, hot drinks, sugar and sweetener.
PRESENT & FUTURE
Caffè Buongiorno is not just a great coffee made by hand at an affordable cost, but a lifestyle. We want to give coffee back a value that is often taken away by the hectic pace of everyday life.
It is not an espresso to be consumed quickly, but a moment to enjoy, a moment to reflect, it is a Buongiorno!
OUR VALUES
QUALITY

Attention to detail is the secret of Caffè Buongiorno® for an excellent result in the cup.

CRAFTSMANSHIP

We select the best qualities at source and make fine blends, ideal for use in professional and non-professional espresso machines.

FLEXIBILITY

With our passion for the Italian roasting tradition we want to contribute to making the convivial moments of many people special.
ROASTING

Once approved, the coffee is loaded into silos and then automatically unloaded into the latest generation IMF roaster.

Once roasting is complete, the coffee is again analyzed and approved.

We are certified according to BRC - IFS and UNI EN ISO 9001 standards.

PRODUCTION

Our coffee is scrupulously analysed upon receipt and all production takes place in Italy, in order to guarantee high quality standards for the entire range we offer. The raw material, green coffee, is stored in silos, divided into eight compartments, with a capacity of 48,000 kg. Once received, the green coffee is analysed and approved by our laboratory, which records the data and issues a certificate.